Aspire by Sanford Career Coaching Services
Aspire by Sanford offers a wide variety of career coaching services to help you along your professional career journey. All Sanford and Good Samaritan employees, interns and students enrolled in K-12 programs have access to the entire gamut of our services, and you can pick and choose what would be most helpful to you through our a la carte menu. Aspire by Sanford services include technical pieces like writing or reviewing your resume, creating a cover letter or enhancing interview skills. Our Career Exploration services also lead you into self-discovery through goal setting, motivational exercises, and career interest inventories. This means your coaching sessions are designed and tailored uniquely for your needs. All of our Aspire by Sanford services are listed and explained below.
Aspire by Sanford Career Coaching Services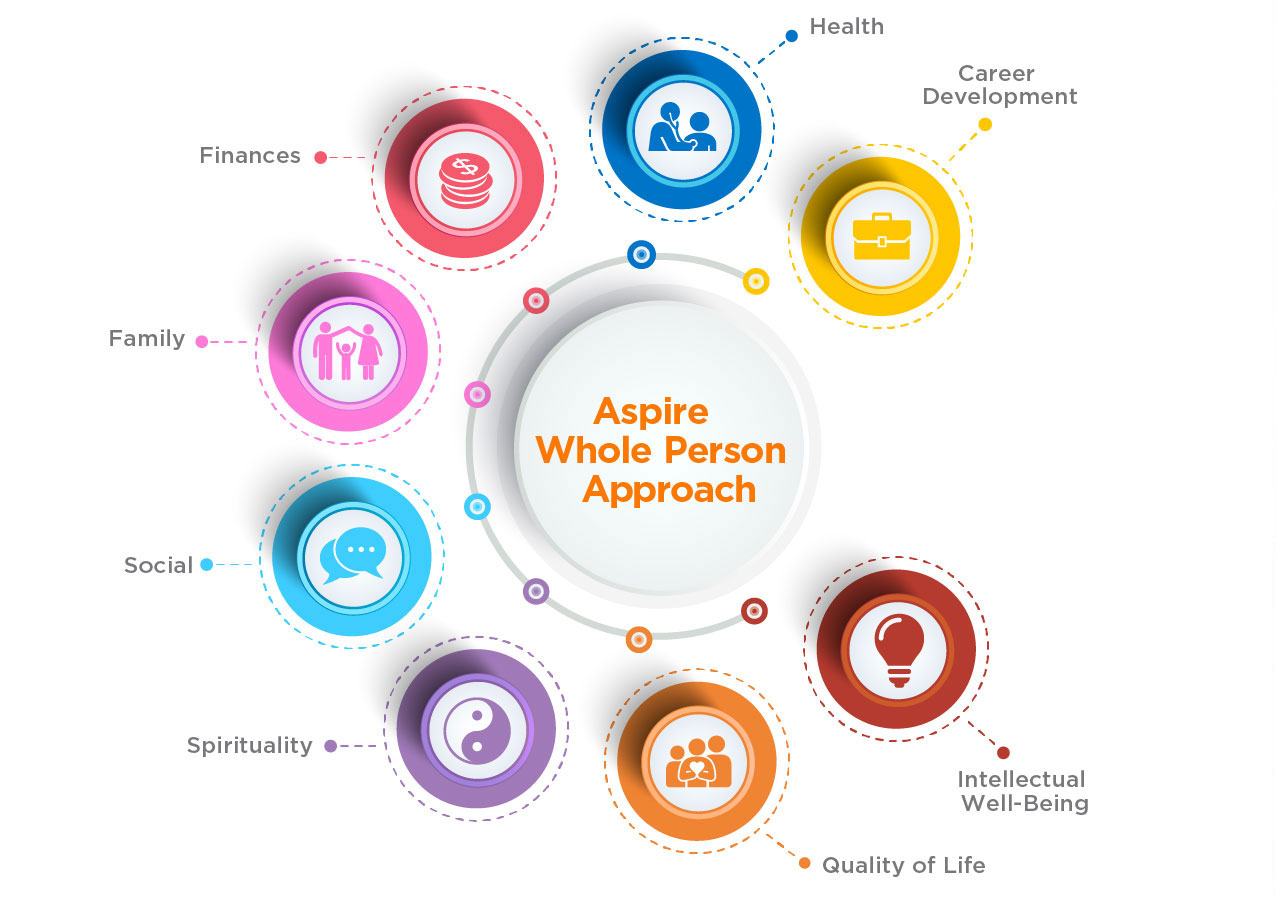 Aspire by Sanford Whole Person Approach
The Whole Person Approach to career coaching is embedded in the work that we do at Aspire by Sanford. What does that mean to you as a client? It means that we understand your work is a big part of who you are, but it isn't everything. It means that there are many factors involved in determining if a position is the right fit for you. Personal goals, health issues, family responsibilities...these are just a few aspects of your life that can impact your engagement and productivity at work.
With your Aspire by Sanford coach as your guide, you will embark on a journey to uncover the things that impact your life the most. You will look at the whole picture and be encouraged to hold yourself accountable and embrace the goals you create. In the Aspire by Sanford coaching process we may refer you to other resources and programs within Sanford to assure that your whole Person is as happy, healthy and successful as possible.