TAYLOR LARSON
Senior Career Development Consultant (CPCC, MBA & BA)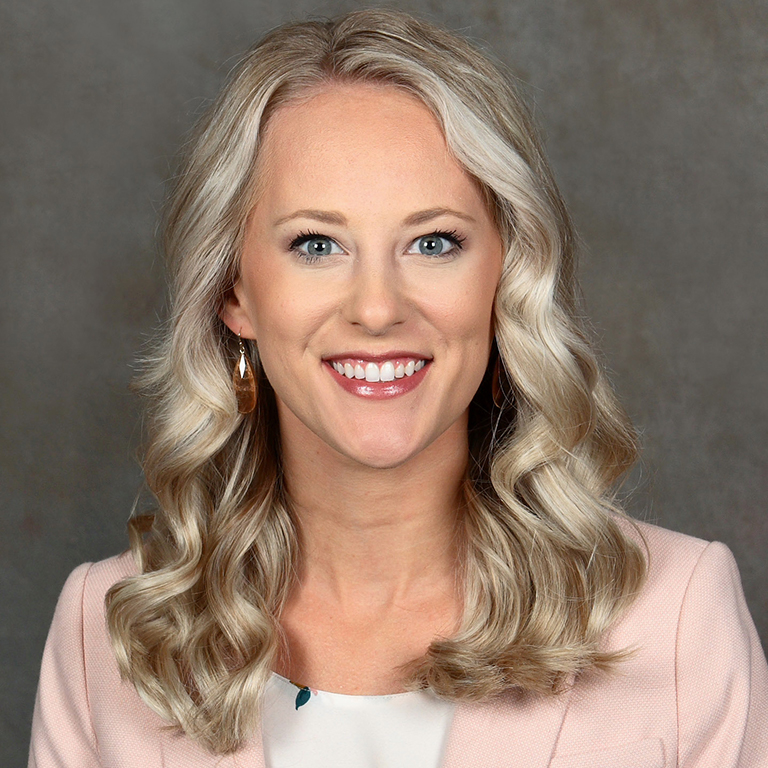 Taylor Larson is a Senior Career Development Consultant who partners with Good Samaritan and Sanford teammates to help them grow both personally and professionally to better serve our patients and residents. Her focus is on helping students, current employees, and future employees to find their passion in health care. Taylor loves finding unique ways to target and identify the needs and opportunities for everyone that she encounters. Whether you are a student looking for your fit in the workforce, or a current Sanford/Good Samaritan Society employee looking for a new and exciting challenge, Taylor is the coach for you!
Taylor believes that in order to live a fulfilling life, you must constantly push yourself to be the best version of you. You have to put yourself in uncomfortable situations to be able to learn new skill sets. We learn the most about ourselves by how we rise to the occasion to overcome adversity and surpass people's expectations. Health care is extremely hard work and is not for the faint of heart, but it is unbelievably rewarding as well. She likes to say that health care is a business, but we are in the business of helping people!
Growing up in small-town South Dakota, Taylor very quickly learned the key to success was working hard and networking. Every person you meet has a story, and they help to build a piece of your story as well. This is one of the main reasons that being a team player, and enjoying other people's success, is a huge part of a thriving career. Taylor believes we must uplift one another, treat people with grace and kindness, and advocate for the elderly.
Taylor graduated from the University of South Dakota with her bachelor's degree in business administration with an emphasis in healthcare administration. She also completed her master's degree in business administration with an emphasis in health care and landed a position as a marketing coordinator with a long-term care organization. She was quickly promoted to the business office director position, overseeing all of the business functions of the organization's assisted living and memory care. After a few years in the long-term care field, she accepted the career development consultant position with Sanford.
Inspirational Quote: To be outstanding—get comfortable with being uncomfortable. – Alrik Koundenburg
If you want your life to be a magnificent story, then begin by realizing that you are the author and every day you have the opportunity to write a new page. -Mark Houlahan
Strengths (GALLUP): Developer, Responsibility, Relator, Focus & Individualism