Administrative Fellowship Program
Training Future Health Care Leaders
Sanford Health is proud of how much we've grown as one of the top health care organizations in the country. To continue our progress, we're investing in and cultivating the development of future leaders. Our fellowship helps young professionals successfully transition from academia to the realities of leading a modern health care system.
Our fellows do real work and make real contributions and change that can ripple across our organization and the communities we serve.
See more information on the Administrative Fellowship Program below. If you have questions or would like more information, please send your inquiry to adminfellowship@sanfordhealth.org.
Learn More
The Administrative Fellowship Program is a 12-month rotation and project-based program. It combines structured rotations with the opportunity for fellows to play an active role in designing their fellowship experience. Structured rotations allow fellows to develop a well-rounded understanding of the inner workings of each department while networking with leaders across the organization. Fellows build on this foundation throughout the remainder of the program as they work with their executive mentor to identify project opportunities that benefit their professional development and have a meaningful impact on the organization.
In addition to project work, fellows will have the opportunity to rotate in elective areas of interest, including those unique to Sanford Health like Sanford Imagenetics and Sanford World Clinic. This structure allows fellows to explore a wide range of administrative areas while experiencing the mission-driven culture of Sanford Health's leadership.
We offer:
Exposure to a large rural health system
Executive mentoring
Career Coaching
Opportunities to attend senior leadership and organizational meetings
Professional development opportunities
Competitive salary and benefits
Submit any questions to adminfellowship@sanfordhealth.org.
To join the Administrative Fellowship Program, applicants must have these qualifications:
Must have received or have completed coursework and are on track to receive a master's degree by spring 2023
Must graduate within six months of the start of the fellowship
Must have a master's degree in a field related to health care (MHA, MHSA or MBA with health care emphasis) from a CAHME/AUPHA accredited program
Involvement in a professional organization in health care or health care administration is preferred
Health care experience is preferred
Sanford Health does not sponsor visas for the Administrative Fellowship Program.
Applications for the Sanford Administrative Fellowship will be collected through sanforcareers.com. We are currently not accepting applications for 2023.
Application requirements:
Application
Resume
Transcript from Master's program
Personal Statement
Three letters of recommendation (1 Academic, 1 Professional, 1 Personal)
These letters will need to be emailed to adminfellowship@sanfordhealth.org by the application deadline.
For further inquiry, please email adminfellowship@sanfordhealth.org.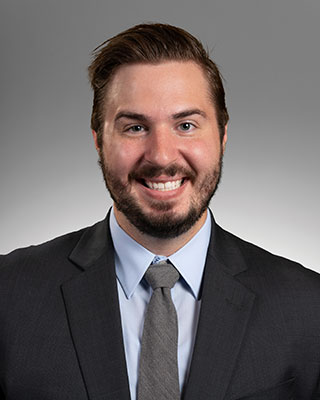 Steven Jones, MHA
Bemidji, MN
Steven Jones received his bachelor's degree in Public Health from Brigham Young University – Idaho in Rexburg, Idaho. After completing an Introduction to Healthcare Administration course as part of his degree, Steven knew that he wanted to pursue healthcare administration as a career. Steven went on to pursue his master's degree in Healthcare Administration at Idaho State University in Pocatello, Idaho, while working at a local pulmonology clinic.
"Healthcare has always been a career path that is appealing to me," states Steven. "My dad is a CRNA, so from an early age healthcare was a career path that would constantly resurface in my mind. I ultimately decided to pursue the administration side of healthcare because I believe that will allow me to have the greatest impact on the greatest number of people."
Steven grew up in a rural Wyoming, so he was immediately drawn to Sanford when he was contemplating where he would like to do a fellowship.
The part of the fellowship that Steven enjoys the most is the diverse group of leadership that he interacts with on a daily basis. This diversity provides him with an opportunity to not only learn from different leadership styles, but also how a having these diverse viewpoints can improve the overall healthcare experience for patients and employees.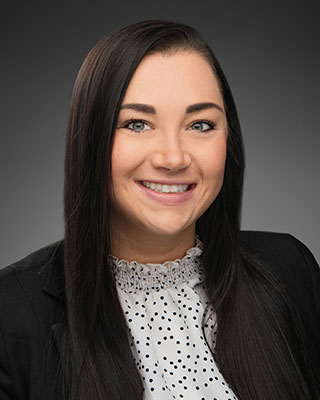 McKenzie Schmitz, MHA
Sioux Falls, SD
McKenzie Schmitz received her bachelor's degree in human physiology from the University of Iowa. She then went on to receive her Master's of Science degree in Community Health Education from Minnesota State University – Mankato.
"I have always wanted to pursue a career in healthcare and believed my only way to do that was to become a doctor or nurse; however, during my graduate studies, I learned about healthcare administration and its role in healthcare."
It was during her graduate studies at Mankato that McKenzie decided to pursue a career in healthcare administration. "Learning how administration helps an organization fulfill its mission and vision while also supporting medical providers and patients is what encouraged me to pursue administration. It allowed me to combine my passion for healthcare with my desire to be a leader." McKenzie then continued her education and received a Master's degree in Healthcare Administration from Des Moines University.
During her graduate studies, McKenzie learned that a fellowship would give her the opportunity to explore a wide range of administrative areas while making contributions that impact an organization. She chose Sanford Health because of the organization's dedication to provide world-class healthcare to both urban and rural populations. "I grew up in a rural community where Sanford Health provides care to those in my community. Without the organization's dedication to serve rural communities, my friends, family, and I would not have access to medical care. I want to be a part of the organization's success and help to further the organization's mission so patients, like those in my community, have access to premium healthcare."
Since beginning her fellowship, McKenzie has worked closely with Sanford Corporate Service Leadership teams learning how each department is interrelated to provide premium care to the communities served. "This fellowship has already provided me with a wide range of opportunities used to customize my professional growth to reach my career goals. The knowledge and connections formed throughout this experience will provide me with a solid foundation for a career in healthcare that will play a role throughout my career as a leader."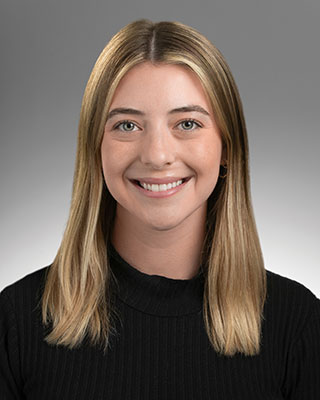 JoAnna Putman, MBA, MPH
Fargo, ND
JoAnna Putman received her bachelor's degree in Sociology with a minor in Psychology from Texas A&M University. After taking a couple medical sociology classes, JoAnna knew that she wanted to pursue a career in healthcare administration. She then decided to pursue a master's degree in Public Health and a master's degree in Business Administration simultaneously from the University of Texas in San Antonio and the University of Texas School of Public Health. Throughout her program and an internship at Methodist Hospital TexSan, she realized her passion was in operations.
While completing her master's degree, JoAnna began applying to Fellowships across the United States and ultimately chose accept the offer given by Sanford Health. JoAnna saw the fellowship at Sanford as a unique opportunity to gain expertise in a variety of service lines, gain leadership skills, and a better understanding on how the different departments function and interact with one another.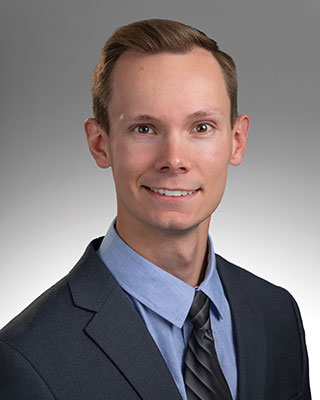 Chase Gerer, MBA
Fargo, ND
Chase Gerer received his bachelor's degree in Radiologic Sciences from North Dakota State University. Following a two-year radiology internship at Sanford Health in Bismarck, ND, Chase remained there as an MRI Technologist for an additional three years. During that time, he continued his education while working in his full-time clinical role to earn a Master of Business Administration degree from the University of Mary.
Having grown up in a rural Montana community, seeing the impact of access to care on communities fueled Chase's interest in health care leadership. "Patients from rural communities commonly have to travel far and wide to receive the care they need," Chase explained. "Ensuring that our health care organizations reach these patients and meet their individual needs is a continuous mission for health care leaders."
Discovering the fellowship served as an opportunity for Chase to continue his professional growth and work toward future career goals as a health care leader. Skill development through project work, collaboration with leaders, and flexible rotations are key aspects of the fellowship. "The leaders that I have the opportunity to work with offer a wealth of knowledge to support me through this experience as well as to help me gain a greater understanding of the complexities of serving patients in both metropolitan and rural areas."
"Caring for our patients requires dedicated team members at all levels of the organization, from those directly rendering care to those ensuring the sustainability and quality of our health system," he said. "I am excited to expand my role within Sanford Health and to be part of an organization at the forefront of rural health."
| Year | Fellow | Graduate School |
| --- | --- | --- |
| 2021-2022 | Gabrielle Abouassaly | University of Iowa |
| | Joshua Smith | George Mason University |
| | Spencor Luze | University of South Dakota |
| | William Holcomb | University of Memphis |
| 2020-2021 | Ann Drvol | University of Minnesota |
| | Taylor Howard | Weber State |
| | Kathryn Kunkel | University of South Dakota |
| | John LaFazia II | Weber State |
| | Brianna Sparks | University of South Dakota |
| | Tyler Ust | University of Iowa |
| 2019 – 2020 | Jeremy Coss | University of South Dakota |
| | Eduek Inyang | Texas A & M |
| | Jentz Painter | University of Utah |
| | Joseph Snyder | St. Louis University |
| | Andrew Wilkes | University of Utah |
What positions do Administrative Fellowship Alumni hold at Sanford Health?
Director of Clinic Operations
Service Line Director
Strategic Planning Advisor
Human Resources Advisor
Lead Business Development Specialist
Clinician Experience Specialist
Sanford Administrative Fellowship News