Explore Undergraduate Learning Opportunities
Welcome Students
Sanford Health and Good Samaritan Society offer student programs and internships throughout the year, providing mentoring, professional development and growth opportunities to those interested in a variety of health care careers. As the largest employer in the Dakotas, and one of the largest health care systems in the nation, we offer exciting opportunities to gain real world experience and build useful skills to prepare you for the future.
Explore our opportunities below.
Our facilities serve as clinical training sites for thousands of students every year. We are proud to partner with accredited secondary educational institutions to provide students with hands-on opportunities. We partner with these regional institutions: the University of South Dakota, the University of North Dakota, North Dakota State University, South Dakota State University, Augustana University and Concordia College.
All non-clinical internships are 12-week paid positions open to current undergraduate college juniors, seniors and recent graduates with a record of outstanding achievement and leadership abilities. Sessions follow the fall, spring and summer academic semesters with a maximum of 400 hours per session.
Hear from Our Previous Interns
Upcoming Events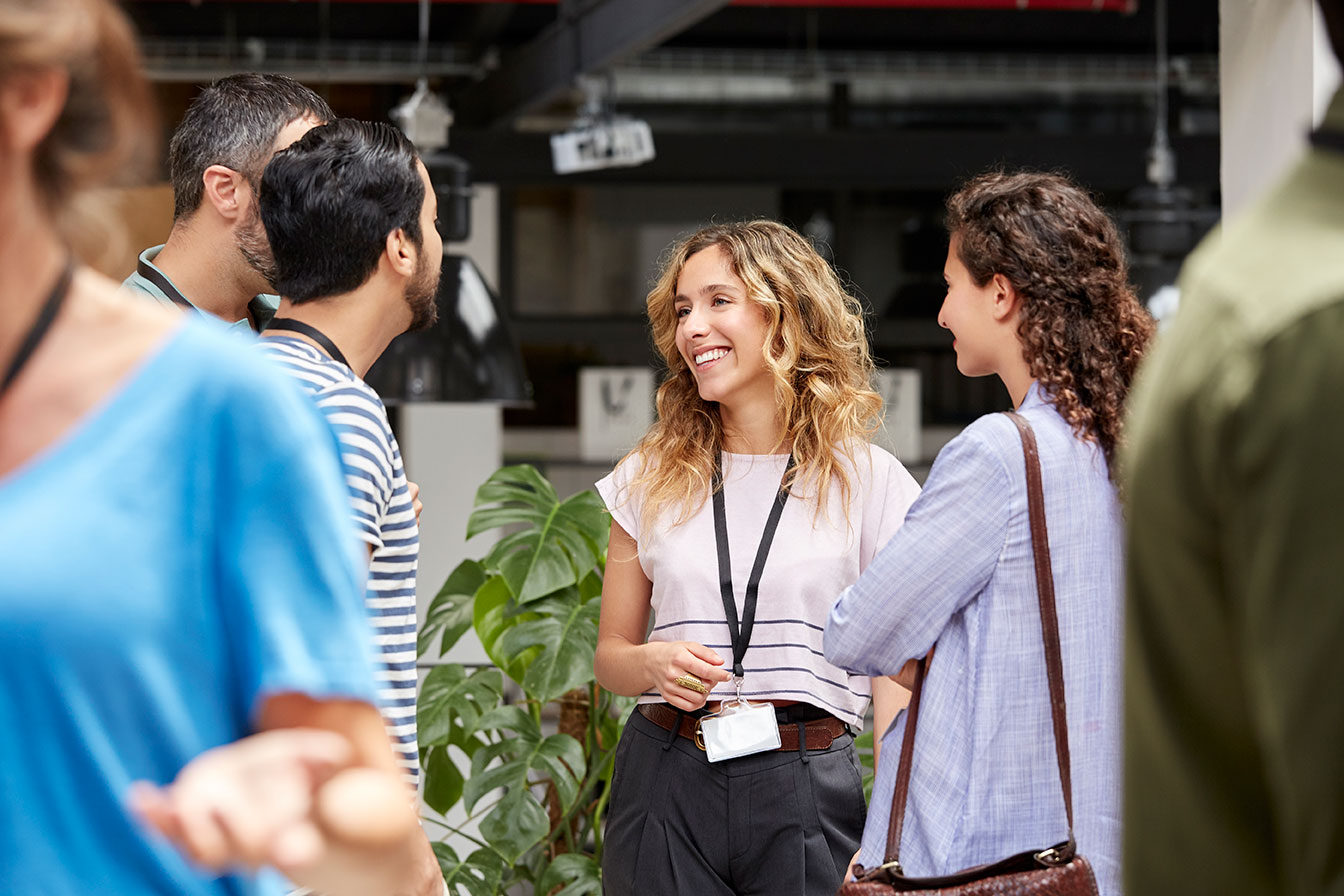 Upcoming Events
If you're interested in a career at Sanford or Good Sam, be sure to check out our upcoming hiring events to see when we'll be in your area. Our team of recruiters attend over 300 events across our footprint every year. We also offer a customized virtual event experience for candidates who cannot make it in person. When you attend, you're able to chat 1-on-1 with an HR professional and identify opportunities to start your career at Sanford Health and Good Samaritan Society.
Student Resources
Aspire by Sanford offers a wide variety of career coaching services to help students along their professional career journey. All Sanford and Good Samaritan employees, interns and students enrolled in K-12 programs have access to the entire gamut of services, and you can pick and choose what would be most helpful to you through our a la carte menu. Aspire by Sanford services include technical pieces like writing or reviewing your resume, creating a cover letter or enhancing interview skills. Our Career Exploration services also lead you into self-discovery through goal setting, motivational exercises, and career interest inventories. This means your coaching sessions are designed and tailored uniquely for your needs. All of our Aspire by Sanford services are listed and explained below.
Learn more at https://sanfordcareers.com/aspire-by-sanford/.
Finding your Path: What Type of Learner are you?
In order to have a successful college experience, you need to first think about what kind of learner you are. Everyone learns in different ways, and the type of learner you are should factor into your choice of college.
Luckily, colleges offer multiple different options that cater to your lifestyle. Continue reading to discover which class style fits around your life, and will put you on the path to your dream career!
On-site
On-site classes give you the traditional brick-and-mortar college experience. If you're the type who thrives off social interaction and collaborative learning, a brick-and-mortar college experience may be a good fit for you.
Students have pre-determined, structured class schedules. Classes may overlap or conflict with your work and/or personal life, so you must plan accordingly.
On-site classes provide opportunity for face-to-face interaction. You also get the opportunity to receive hands-on learning and training.
Hybrid
Hybrid courses offer the efficiency and flexibility of online schedules along with the opportunity to sit down and talk to instructors and classmates when needed. It allows you to learn at your own pace.
Working on group projects online can be difficult if you never meet any of your classmates in person. With hybrid courses, you get the opportunity to sit down with your classmates and collaborate in person.
Hybrid classes provide you with both on-site and online experiences. If you are someone who likes face-to-face interaction but also likes the flexibility of online courses, going the hybrid route might be for you.
Online
Digital material is usually used for most courses. Fees for online textbooks and other resources are generally cheaper compared to standard textbook fees you would pay for on-site courses.
Online classes can be very flexible. Instructors post videos, presentations, and other content online so you may learn at your own convenience. This allows your class schedule to work around your home and work schedule.
Online courses help teach you self-motivation and self-discipline. You are able to choose the number of credits, or semesters, that work best for your academic ability and amount of study time.
Public Colleges/Universities
In-state student pays lower tuition
Cost: $$ (review college's net cost calculator)
Full-time, part-time students
Community, Technical, Undergraduate, Graduate, and Doctoral degrees
Onsite courses with online programs offered
Faculty have required advanced degrees
Accredited degrees and programs
Questions & Considerations:
Funding: scholarships, grants, & student debt
Student acceptance rates into program
Student to instructor ratios
Board exam pass rates
Private Colleges
Independent school with focus: e.g. religion, military
State residency is not a factor
Cost $$$ (review college's net cost calculator)
Focus on undergraduate
Faculty focus on teaching
Courses offered on-site; some online or hybrid
Faculty have required advanced degrees
Accredited degree and programs
Question & Considerations:
Funding: scholarships, grants, & student debt
Program reputation
Board exam pass rates
For-Profit Private
Run by publicly traded corporations, profit oriented
State residency is not a factor
Cost: $$$$$ (review college's net cost calculator)
Usually quarter-length courses
Less selective student admission
Non-traditional college atmosphere
Instructors focus on predetermined curriculum
May have non-accredited degree
Question & Considerations:
Placement rates of students post-graduation
Student support and access to instructors
Faculty's credential, experience & education
Instructor's assistance in securing clinical placement
Accreditation status of school and program
Board exam pass rates
Student debt
Whether you're an employee, child of an employee, veteran, military member, or looking to pursue a medical career, Sanford Health offers a variety of medical scholarship and sponsorship programs to help fund your post-secondary education. Visit https://sanfordcareers.com/scholarships-sponsorships/ to learn about and apply for financial aid through one of our programs.
Aim to Create Something that:
Readers will notice and remember
Stands out from other essays
Showcases that you are interesting, capable, positive
Highlights you as the student scholarship recipient
Step 1: Review Requirements
Review: scholarship requirements, criteria, and minimum qualifications
Read instructions on formatting, length, deadline, and questions to address
Know who will read the essay
Research the specific scholarship and organization
Do not use the same essay for every application
Step 2: Draft an Outline
Introduction

Catch the reader's attention and spark their interest. Introduce main points and yourself, e.g. your nursing career or work

Body

Provide details of main points and write to convince the reader why you should be chosen for scholarship
Provide examples of character, personal strengths, inspirations, interest in nursing, previous work, leadership, volunteer experience, and membership of organizations
Identify educational and nursing career goals, what you will do with this degree, and how the scholarship will help you achieve your goals

Conclusion

Summarize the points made within the essay and connect the story
Provide a confident and interesting conclusion to leave a lasting impression
Step 3: Unique Information
Include challenges in life, e.g. opportunities to stand out from others
Personal nursing experiences or nursing stories e.g. start with "I…."
Provide how you would utilize the scholarship e.g. start your nursing career or advance your nursing career
Step 4: Proofread
Check content, grammar, spelling, punctuation
Check writing: is it clear and to the point (no repeating thoughts, ideas)
Check: is it a logical progression of ideas
IMPORTANT: have 3-4 other people read the essay & provide feedback
Be concise and organized
Be sure to make education, graduation date, and contact information simple to find and easy to view. Strive to keep your resume short and concise. Instead of deleting important information, craft it into bullet points or shortened summarized phrases. This will give you talking points and an opportunity to explain further in the interview.
Past experience matters
This may be your first registered nurse position, but don't leave out previous experience altogether. Avoid filling your resume with lines of only clinical rotation experience. Previous experience, volunteer time, and campus involvement may not be direct health care experience but it is still very important. These experiences can display customer service, work ethic, responsibility and trust, which are all highly desired traits in a registered nurse.
Tailor to fit the company
Take a few extra minutes to tailor each application you submit. Tailor your cover letter and resume to include relatable information. First: get creative and incorporate company-specific information into your resume and cover letter. Next: review the job specifics with your materials, making sure you haven't left any of your qualifications out that can relate to the position.
Do's
Be concise, organized and professional
Have information that is easy to find and in short phrases
Include professional contact information
Include education, previous employment, volunteer work, community involvement, certifications, and licensure information
Tailor resume to fit the company and use key words from the job description
Include qualifications that may be important to the job
Use professional fonts, e.g. Arial size 12
Standardize format and font size for cover letter and resume
Proof read before submitting for spelling and grammatical errors
Send resume in PDF form
Don'ts
Include clinical rotation experience from school
Overuse capital letters
Include reference names and contact information
Choose Your Reference
Ask a direct supervisor, professional mentor, a recent employer, or an academic instructor who can provide relevant information regarding the current stage of your career or education.
Find someone who:
Will help others get to know you
Can attest to your abilities, qualifications, work experience, job qualifications, and skills
Is one of your first academic degree connections
Speaks highly of you and your character
Be Respectful and Professional
Ways to frame your request include, "Do you think you know my work well enough to provide me with a reference?" or "Do you feel comfortable giving me a reference?" These suggestions provide those whom you ask an option to say yes or no.
Give plenty of notice for completion of the reference.
Know your references' position titles and contact information, and ask how they like to be contacted.
Create a Reference List
Print the list to bring with you to interviews and to send to employers who specifically request references with your initial job application materials.
Employers most often expect a list of three references, so have at least three or four contacts ready to provide. The extra one is handy just in case the prospective employer is unable to reach the original names provided.
Proofread and Double Check:
Grammar, spelling, and punctuation are correct
Contact information is up to date
Prepare yourself
View the company website and familiarize yourself with their mission, values and initiatives. Review the position posting and prepare questions you want to ask during the interview. You're not expected to know it all, but taking the time to learn a little bit about the company and having questions to ask shows you're interested in the company and eager to learn more!
Bring an open mind
You may know exactly what specialty area you're interested in, but come with an open mind to learn more. Applying to multiple units gives you potential for a variety of interviews and offers. Learning more about each department and the specific skills they require will help you make a well-educated decision on where you want to be within the hospital.
Situational question readiness
"Describe a time when you made an error and what you did to overcome it." These types of situational questions can catch even the most experienced interviewee off guard. You can prepare for these types of questions with the STAR model. The star acronym stands for situation, task, action, and result which are the steps you should take when answering a behavioral based interview question.
Sanford Undergraduate News